Weight Loss Success Story: Meet Kristen
Get inspired by Kristen Mitchell's weight loss success story – Kristen went from a size 18 to a 10 to fit into her dream wedding dress. She lost 4 stone in just 6 months following The Fast 800 Online Programme
Kristen Mitchell, 50, from Suffolk believes that people look at her differently now, since she's lost a considerable amount of weight. She always felt judged when she was overweight and often felt out of place in social situations.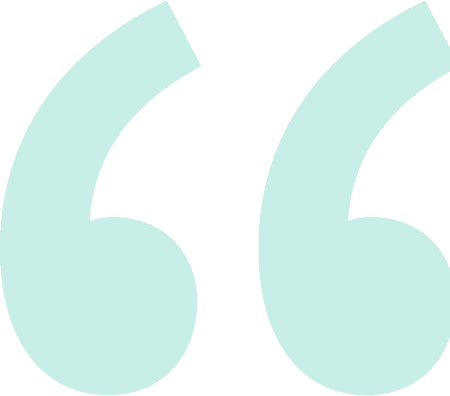 "I'm only 5 foot in height and I was a lot heavier than I should have been.  I've always struggled with a slow metabolism which doesn't help at all.  I had tried a number of popular diets over the years and whilst I'd often lose a small amount of weight initially, I wasn't able to keep it off long-term."  
Kristen's Weight Loss Success Story
"Doing things like putting my shoes and boots on was a struggle. I was always out of breath if we went walking, which we often liked to do. I'd generally feel uncomfortable in clothes – it didn't matter what size I bought.
At the beginning of 2019 I was around 14 stone; considering I'm small that was quite heavy, so I started researching different diets. My fiancé (now my husband) Carl, listened to Dr Michael Mosley on Jeremey Vine's show on BBC Radio 2 and he was talking about The Fast 800 programme. It made perfect sense to me, so I  decided to order the book there and then.  I read it immediately and it was definitely life changing.  I decided to sign up for the Online Programme in March, as I'd read that there were lots of support tools available, and also additional recipes on the website.     
Once I had entered in my weight, height and weight loss goal, the programme suggested I started at The Very Fast 800 stage, which meant I had to try and consume only 800 calories a day. I was surprised at how well I adapted to this stage as initially, I thought 800 calories didn't sound a lot. I didn't feel hungry at all and in fact, I loved the recipes and found them filling. Carl, who doesn't need to lose weight ate them too as I cooked for both of us and he was surprised to enjoy them so much. He's much healthier as a result now!  
One of the things we both love about the programme is that the recipes are constantly changing and news ones are being introduced. We have so many favourites but we love the Chicken Cardamon Curry and the Vegetarian Bean Chilli. Also, to my surprise, celeriac and parsnips are now a regular on the shopping list as they're my new alternatives to carbs!
I decided to really dedicate myself to the diet and I gave up drinking alcohol completely. I did find this hard as I love a gin and tonic and a glass of wine. However, as soon as I cut out the booze, I started losing weight quite quickly, even though I don't exercise at all. At the time, I was working as a Nursery Manager and I was constantly on the move so didn't really have much time to exercise. 
One of the elements that I found particularly easy TRE (time restricted eating) and eating my first meal of the day late than usual. Due to my slow metabolism, I was rarely ready to eat first thing anyway, so I found having just two meals a day (lunch and dinner) suited me." 
The Wedding Countdown
"Carl and I decided to get married and booked the date of the wedding for July 2021 which I was thrilled about. However, we went into lockdown in March 2020 and despite putting on a few pounds working from home, I generally tried to stick with the programme and felt I did well.  
One of the challenges in lockdown was finding healthy lunches when I was working from home. I soon worked out that if I prepared a batch of the smoked salmon pate then I'd have it with a variety of different healthy accompaniments during the week. One day I might have it with soup, then next day the frittatas or some chopped vegetables. I felt full and it stopped me from snacking, which was great.
I bought myself my dream wedding dress in a size 10 so my goal was to sustain the weight loss until the wedding! July came and I was delighted with my dress – it fitted like a glove and I was thrilled. The day was amazing and I felt unbelievable.
I was so proud to wear my amazing wedding dress and be the beautiful bride I dreamed I'd be, thanks to this amazing style of eating.
I now weight around 9 stone and I still follow The Fast 800 Programme today but I try and stick to the 3:4 format – 4 days consuming around 800 calories and 3 days being a little more relaxed, but still healthy. It's now more about maintaining the weight loss."
Why The Fast 800?
"The Fast 800 is the only diet I've done that's given me the knowledge to help me to understand my body. I now know that what I put into my body needs to work for me and if it's not of any use, then I try not to eat it. I have learned a new theory from one of the many articles on The Fast 800 programme – my body is like a cog that's constantly turning and working hard but it needs to be fed well in order to work well. If you throw in sugar and carbs, it slows the cog wheel down. If I ever fancy a glass of wine, I think about that slowing cog and it works for me! 
Whilst walking was my main way of staying fit, I've actually started to introduce exercise to my life now which is brilliant. The fitness plans on The Fast 800 website are so easy to do and I can do them from home went I want, which is convenient for me."
Recently, we visited the Lake District and climbed Helvellyn which was pretty steep. It really dawned on me how much my fitness has improved, as I would never have been able to do that before my weight loss success. When we got to the top of the mountain I was so proud of my achievements!"
The Fast 800 Online Programme is a tailored, sustainable lifestyle plan, which is the culmination of years of experience with, and scientific data on, fasting, exercise and the Mediterranean diet. Join the tens of thousands who have experienced weight loss success on The Fast 800 with intermittent fasting, achievable exercise and mouth-watering food.