Making good habits and breaking bad habits: Exercise
Have you ever tried making new habits (and breaking bad habits) or committing yourself to a change in routine to improve your health? It's easy to be enthusiastic about your intentions, but creating habits can prove to be quite difficult.
Making new habits and breaking bad habits, especially long-held "bad" habits is challenging because, stemming from our evolution, humans don't typically seek change. Unfortunately, if you rely on willpower alone to do healthy things every single day, you might end up unmotivated and disappointed in yourself. However, with simple strategies in place, you can sustainably form new habits to become your healthiest self.1
A classic example is trying to make exercise a daily habit.
Why exercise?
Adding exercise to your daily routine will:
help you lose weight
help you maintain weight loss
improve your cardiovascular health
improve your balance
improve your bone density
improve your strength, and
potentially add years to your life expectancy!
Many people struggle to sustain an exercise routine, so here is some advice from our Health Coaches to help you keep the motivation to move your body.
Trick your mind
When we don't have a burning desire to do something, it's very easy for our brains to "conveniently" push the idea to the back of our minds. When you are making new habits and breaking bad habits, it's important to place a trigger to trick your mind into remembering to exercise – and why it's important – will help keep it front of mind. One of the best ways to do this, according to science, is to place the trigger within an existing routine.2
Some ways you can do this include:
Putting your exercise shoes by the front door for first thing in the morning or as soon as you get home in the evening.
Laying out your exercise clothes the night before, ready to jump into in the morning.
Putting reminders of why it's important on sticky notes – on the fridge, on the kettle, on the bathroom mirror!
Planning your day the night before, including the workout you are going to do.
Keeping an evening gratitude journal, where you can also write down how you felt after you exercised that day.
Catch up with a friend over exercise, rather than over food or drink.
Our Health Coaches have some great tips on exercising without a gym. And, of course, all workouts on The Fast 800 online programme can be done without a gym – just a little bit of space in your own home or in the great outdoors. Read more in our article on exercising at home.
Reward yourself
Don't be shy in celebrating the little wins – even if it's simply completing the week of exercise you intended to do! Often, we look to reward ourselves with food "treats" – our advice is to remind yourself that you are not a dog, and your body deserves a reward that will push you further towards your goals, not hold you back from achieving them. When you are in the early phases of making new habits and breaking bad habits, rewarding yourself for practising healthy behaviours will help your brain to associate the habit (exercising) with pleasure. This will help improve your ability to make habits stick long- term.3
Some ways you might like to reward yourself at various milestones include:
Blocking out half an hour for a bubble bath
Buying new workout gear
Booking a spa treatment
Spending a special day somewhere of your choosing
Having a friend or family member be your personal The Fast 800 chef for the day
Spending time with a good book and a cuppa without interruption
Creating a new playlist for your future workouts
Repeat
Failing to plan is planning to fail. Be clear about your intentions and then prepare your workout, clothes and equipment to ensure you can fulfil what you intended. It is inevitable that, aside from a little soreness after your first couple of exercise sessions after a prolonged period of low activity, you'll feel satisfied and proud of what you are achieving.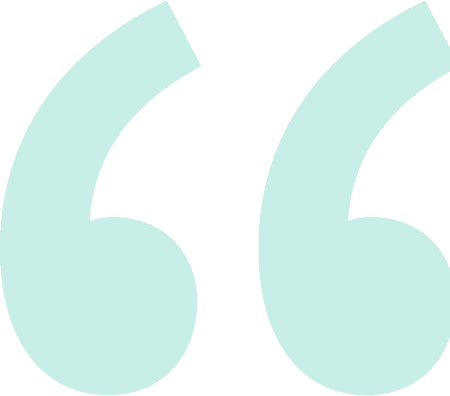 Don't forget to tune in to those feelings of satisfaction and pride – you will never regret a workout!
Before you know it, your new exercise habits will have become part of your daily routine and it will only get easier as your brain navigates your day on autopilot.
"… things have changed so much for me in a really positive way over the past seven weeks on The Fast 800 plan. I have been strict about following all parts of the plan, including exercise and mindfulness right from the beginning….
I also used to hate exercising, although I love to walk a lot, but, miraculously, I am starting to enjoy it so much that I am actually missing it when I don't do it which I never thought possible. I feel so well and have so much energy!"
– Mia, online member
Some more helpful hints
When starting to build habits, don't let exercise be a last minute decision as we so often find a way to talk ourselves out of it. Set reminders, plan your workouts and make sure you have everything you need to succeed.
Be honest with yourself. Sometimes we convince ourselves we need a rest day, when in fact, we just can't be bothered exercising. This is why it's important to have reminders of how you feel after a workout, because you're bound to feel better than before you started.
Make sure you warm up properly to prepare your body for movement, increase blood flow to muscles and prevent unnecessary stress and fatigue being placed on your body. This will help with your recovery to make it easier to get up every day and move.
Buy a new workout outfit that makes you feel confident when you get dressed.
Start small and be realistic to ensure you don't end up discouraged. There will be the excitement of starting something new, but you don't want to burn out. Gradually increase the intensity over time.
Finally, make your sessions enjoyable! Rope in a friend to do it with you, put on your favourite music and set challenges for yourself to give you a goal to work towards.
If you'd like more ideas on how to upgrade your healthy habits – exercise, food and mindfulness – then join the 12-week online programme with our 7 day free trial.