Do Calorie-Controlled Diets Work?
There's long been a debate on whether calorie-controlled diets actually work. Some believe that they are outdated, and others believe that they are key for weight loss and other health benefits, like lowering blood sugar levels. So, the question often asked is: do calorie-controlled diets work? The short answer is, yes, they can.
Calories are essential for providing the energy needed to perform physical activities, like exercising, breathing, sleeping, maintaining your heartbeat and even thinking.[1]  Your body gets these calories from three kinds of macronutrients: carbohydrates, protein, and fat.
Why do calorie-controlled diets work?
Choosing to go on a low-calorie diet, like only consuming 800 calories per day, can be key for people who are either obese, managing type 2 diabetes, or metabolic syndrome. 
Energy (or calorie) intake that exceeds the amount of energy you use is the main cause of weight gain.[3] By choosing to go into a calorie deficit by controlling your calorie intake, you ensure you are burning more calories than you're taking in. This means your body can switch to burning excess fat that is stored in your body, rather than burning the calories you give it through food. This ultimately leads to weight loss.
This switch can not only help with weight loss but also help with managing blood sugar levels. A 2017 study showed that many people with type 2 diabetes were able to place their type 2 diabetes into remission after bariatric surgery, which significantly reduces calorie intake. [4]
In another study, it was found that a group of obese patients with type 2 diabetes followed a low-calorie and low-carbohydrate, high-fat, high-protein diet for two weeks and found that they not only lost weight, but their glucose levels normalised, their insulin sensitivity improved by approximately 75%, and their cholesterol levels decreased. [5]
Although calorie-controlled diets can work, there are lots of things to consider when starting, like making sure you're getting the right nutrients and eating the right foods. It's essential to do your research and be well informed, which is why The Fast 800 12-week Online Programme is an invaluable tool to maximise your results in a healthy way.
4 ways to start a calorie-controlled diet
Plan your meals: it's much easier to keep up with a calorie-controlled diet if you plan ahead and balance out the nutrients you will need to have enough energy throughout the day. If you need meal inspiration that takes into consideration a balance of nutrients from the right foods, see our collection of free recipes, or get nutritionist-developed meal plans and hundreds more low-calorie recipes by joining

our Online Programme.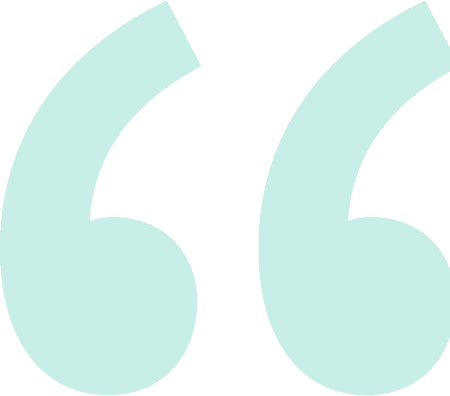 Follow the meal plans and you don't need to calorie count either as it's all done for you. Giving up control and trusting the plan really helped break my poor relationship with food. It works!
– Online Programme Member
Set your expectations: weight loss is not linear and you'll likely experience plateaus along the way, which is completely normal as your body adjusts to the changes. Articles like this one

explain weight-loss plateaus and methods to overcome them.

Choose foods that will help you stay fuller for longer: when reducing calories, if you don't choose the foods you eat wisely, you'll become hungry very quickly. Make sure you add plenty of non-starchy vegetables to your plate (which are relatively low in calories) and prioritise protein and healthy fats.
Ditch snacking: snacks and certain drinks can add a lot of calories to your day, and can also spike blood sugars which actually leaves you hungrier rather than satisfied. Try cutting out snacks and see the difference it makes!
Ultimately, you need to burn more calories than you eat in order to lose weight, which can be done by eating a calorie-controlled diet. If you are considering switching to a low-calorie diet, it is essential you do it in an educated and planned way, and do not exceed 12 weeks of 800 calories a day. Our Fast 800 12-week programme is specifically designed to guide you through the diet plan and ensure you're getting the results you want, in a safe and healthy way. And, you can start today with our 7-day free trial!
Petre, A., Link, R. and Palladino, A., 2021. Does Calorie Counting Work? A Critical Look. [online] Healthline. Available at: <https://www.healthline.com/nutrition/does-calorie-counting-work> [Accessed 23 September 2022].
Romieu, I, et al., 2017, Energy balance and obesity: what are the main drivers?, Accessed: The National Library of Medicine
Diabetes.co.uk. 2017. Study reveals how calorie restriction can help lower blood glucose in the short term – Diabetes. [online] Available at: <https://www.diabetes.co.uk/news/2017/nov/study-reveals-how-calorie-restriction-can-help-lower-blood-glucose-in-the-short-term-96045735.html> [Accessed 23 September 2022].
Boden, G. et al., 2005. Effect of a Low-Carbohydrate Diet on Appetite, Blood Glucose Levels, and Insulin Resistance in Obese Patients with Type 2 Diabetes | Annals of Internal Medicine. [online] Annals of Internal Medicine. Available at: <https://www.acpjournals.org/doi/abs/10.7326/0003-4819-142-6-200503150-00006> [Accessed 23 September 2022].