Yes, you can lose a stone quickly and safely
By Dr Michael Mosley
"Lose a Stone in 21 Days with Michael Mosley" airs on Channel 4 throughout August.
Sales of alcohol and ice cream have soared, and according to a recent survey two-thirds of British adults say they have gained weight during lockdown. There's no better time than now – if you are obese – to lose a stone (or more) to improve your health.
I can absolutely understand how so many of us have piled on the pounds over the past four months. It has been a difficult and stressful time, and it's all too easy to see why so many have turned to drink and comfort eating.
It is an understandable human response to stress, but a really unfortunate one. Because if you are significantly overweight, this not only leads to long-term health problems, but also puts you at greater risk should you get Covid-19. In fact, Dr Jenny Harries, England's deputy chief medical officer, recently said one of the best ways to protect yourself against the virus is to lose weight.
So there's no better time than now — 125 days since we all retreated to our homes — to shake our lockdown lethargy and try to lose a stone or more of those corona-pounds. It's time to get ourselves back into shape safely and swiftly, before a second wave of Covid strikes.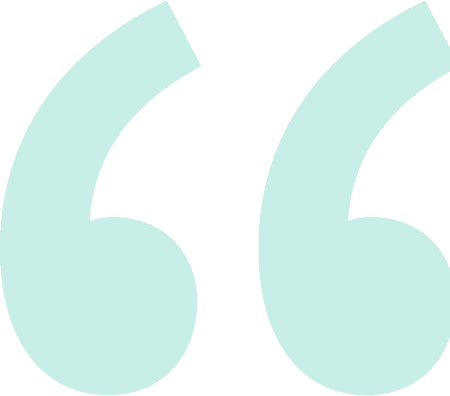 I know how hard it is to lose weight, and keep it off, but it can be done — I shed 9kg (nearly 20lb) and reversed my diabetes diagnosis by putting myself on a low-calorie diet.
Lose a Stone in 21 Days
Now I'm working with Channel 4 on a new three-part series, "Lose a Stone in 21 Days", during which we test out an even faster approach to weight loss. The idea is that we take a group of people who have piled on the pounds during lockdown and help them shed that excess weight by putting them on a rapid weight-loss diet. Calorie consumption is limited to around 800 to 1,000 calories a day, and it's based on a healthy, low-carb, Mediterranean-style way of eating.
Time really is of the essence here. We're currently enjoying lots of warm sunshine, which is helping to suppress the spread of the virus.
But many scientists fear we will get a second wave of Covid-19 in the autumn, on top of the usual winter outbreak of flu. So it's important to start getting in shape, right now.
You might think a vaccination against Covid-19, not a diet, is the answer to our problems. And yes, our best hope of returning to some form of normality is a vaccine. But the bad news is that if you're obese (in other words, if you have a Body Mass Index of 30 or higher) then the chance that a vaccine will work is likely to be lower.
We know this from studies of other infectious diseases, including one where more than 1,000 U.S. adults were vaccinated against the flu and then followed for a couple of years.
The researchers from the University of North Carolina wanted to see how many people they were tracking would get the flu, despite having been vaccinated. What they found was disturbing.
While 5 per cent of the patients who were a healthy weight went on to develop flu, the vaccine failed to protect 10 per cent of obese patients. That's because fat around your tummy — known as visceral fat — produces chemical signals which make your immune system less effective. This also helps explain why people who are obese are at twice the risk of becoming seriously ill should they be exposed to coronavirus.
And if you're thinking, 'That's tough, but I'm not obese', then you might want to step on the scales to check. A recent survey found that only 10 per cent of Brits who are clinically obese realise they are, preferring to describe themselves as 'average' or 'a bit overweight'. In this particular survey it was revealed that women had greater insight than men, with 12 per cent recognising they were obese, compared to 7 per cent of men.
Setting a lockdown diet challenge
Because of the threat posed by the link between obesity and Covid-19, I got together with BAFTA-award-winning production company Wall To Wall and Channel 4. We found five people who had put on lots of weight during lockdown. Could I help them shed that weight – lose a stone – and improve their health, in just three weeks? I agreed to try — on the condition that I ran the experiment with Dr Clare Bailey. Clare has been a GP for more than 30 years and has lots of experience in helping people lose weight safely. She also happens to be my wife (we met at medical school nearly 40 years ago).
Among my five participants was Curtis, who until recently had been teaching English in China, but was stuck in London with his parents during lockdown. After his beloved grandmother died from Covid-19, he put on lots of weight through comfort eating. With a BMI of almost 33, he was now obese.
There was also Tracy, a 50-year-old wife and mother from Stroud, who had previously lost more than half her body weight some 20 years ago. But lockdown saw her begin to pile on the pounds, leaving her terrified she would regain all that hard-fought weight.
Turbo-charge your weight loss
To lose a stone and shed the lockdown pounds, we asked our volunteers to stick to eating just 800 to 1,000 calories a day of delicious high-protein, low-carb food, with all the recipes provided by Clare.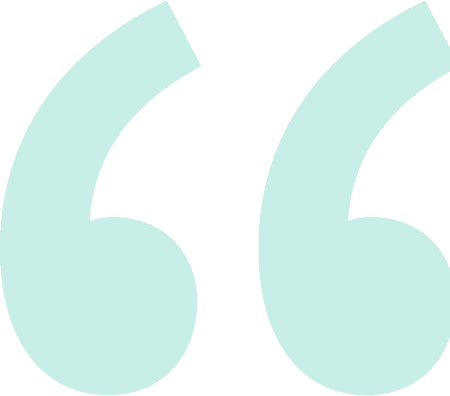 This may sound like a crash diet, but it's actually based on a lot of good-quality scientific studies. Low-calorie diets like this have been piloted by the NHS in a bid to tackle obesity. Our volunteers wanted to see results, fast. We wanted to make sure the weight loss was safe and sustainable.
Our goal was not only to help them lose weight, but also to improve their overall health, including their metabolic health. Around a third of British adults over 40 have metabolic syndrome, which means you have at least three of the following: a large stomach, high blood pressure, high blood sugars or abnormal levels of blood fats. If you have metabolic syndrome you are at greater risk of heart disease, cancer and type 2 diabetes. You are also much more likely to die from Covid-19.
Although our volunteers were quite young, with an average age of less than 40, our tests revealed they were already beginning to show signs of metabolic syndrome. Their blood tests also revealed four were deficient in nutrients, such as folate or vitamin D, which are crucial for a properly functioning immune system.
Little wonder, perhaps, thanks to a sustained period when people were outside less, thus getting less sunlight packed with vitamin D. They were also eating less fresh fruit and vegetables and more processed foods (all that stockpiled pasta comes to mind…).
While we've been repeatedly told rapid weight-loss diets are dangerous and ineffective, because you just put all the weight back on again, this is not borne out by the latest research. Recent studies show that, if done properly, not only are people who lose weight fast more likely to hit their targets, but they are also more likely to keep it off in the long term.
That said, it is important that you talk to your doctor before starting a rapid weight-loss diet if you're on medication — and there are also people for whom this is not suitable.
It's also vital that you get enough protein (at least 60g a day), otherwise you will lose muscle. You need to be sure you are getting enough of all the other essential nutrients, too — you should avoid going on one of those crazy cabbage soup or green juice diets, for example.
So how did our "Lose a Stone in 21 Days" participants get on? Well, at the start they were really enthused by the idea of rapid weight loss. The blood tests we did also brought home to them the damage they were doing to their bodies. One of the more depressing facts I came across in doing research for the series was that by my age (I'm 63) most people are already on multiple medications, at great cost to the NHS.
Our participants needed to act to avoid the same potential fate.
I can't yet reveal the end results because we're still filming and I've asked them not to weigh themselves until the final day. By then we'll also have all the blood results, enabling us to assess how well their immune system may now be functioning. I am optimistic, but a little nervous, as you never quite know what will happen.
Although we're only filming the results of their first three weeks on the diet, I plan to support them long term. I don't want this to be just a quick fix. I want to instil in them habits which will become permanent. It can be done, and there is no better time than the present — for all of us.
---
The diet featured on Channel 4's, "Lose a Stone in 21 Days" series, was devised and created by Dr Michael Mosley and Dr Clare Bailey, and based on The Fast 800 programme.
Last year Dr Bailey used our 800 calorie, low-carb, Mediterranean-style diet in a randomised controlled trial, run with Oxford University, for overweight and obese patients with type 2 diabetics. The results of the study, called Diamond, were recently published and showed average weight loss after 8 weeks of 9.5kg in the rapid weight loss group, sustained over the course of the trial, and a significant drop in blood sugars, blood pressure and the use of medication (none of which improved in the controlled group, who were following a standard diet). There were no significant side effects.
https://dom-pubs.onlinelibrary.wiley.com/doi/10.1111/dom.13915
Dr Michael Mosley is an ambassador and co-founder of The Fast 800 online programme, a comprehensive plan offering support and step-by-step guidance to help you achieve long-lasting health. The 12-week programme is your first step to better health, with meal plans, recipes, shopping lists, Health Coach support, exercise and mindfulness plans and more.