Motivational Weight Loss Story: Meet Michelle
Michelle, 48, works in the police force and has been on a journey with her weight since she was in her teens. She had been a yo-yo dieter but to little success, until she discovered The Fast 800 Programme. Now, she's several stone lighter, and is feeling more confident and energised than ever. So, keep reading to get inspired by Michelle's motivational weight loss.
Despite being an active, healthy and sporty child, Michelle began using food as a coping mechanism at 14 years old when her parents split up. As she gained weight over the years, she started turning to fad diets and diet programmes, to little success. Like many others on the same path, Michelle found that if she did lose weight, she almost instantly put it back on again. 
It was at this point that Michelle bought The Fast 800 Keto book for some holiday reading just before Christmas in 2022. She had always been interested in Dr Michael Mosley's approach to health and weight loss, and as she reached the 14 stone mark she was finally ready to make some real change. 
The Fast 800 Programme provides over 700 recipes, weekly meal plans, exercise courses, guided meditations and a supportive Community for members to chat with one another and interact with Health Coaches.
7-DAY FREE TRIAL
Michelle's motivational weight loss
Reading The Fast 800 Keto gave Michelle the starting-blocks to follow her own wellness journey. Upon returning from holiday, she decided to sign up to The Fast 800 Programme to access the extra support and structure the Programme offers. 
Michelle filled in the personalisation quiz and was suggested to start with The Very Fast 800, an approach that involves consuming just 800 calories a day for up to 12 weeks. By flipping the metabolic switch, the body can burn more fat in a shorter period of time to kickstart effective long-term weight loss. 
Within just six weeks, Michelle lost a significant amount of weight. The initial dramatic weight loss was so encouraging that she got into a rhythm that helped her energy and concentration improve; as she felt less sluggish than she ordinarily did, the journey became easier to continue with. 
Michelle found that preparation was key when sticking to the Programme. She was able to plan her week and stick to the journey by utilising everything the Programme has to offer, like the shopping lists and meal plans. By starting her week off with selecting her meals and creating her shopping list, she was always set up to have what she needed on-hand to eat healthily all week, reducing the risk of indulging cravings or resorting back to comfort-eating on difficult days. 
She now has her favourite recipes that she can return to, and her husband has even started to enjoy this new way of eating. Not only that, but the Community aspect of the Programme was that extra support and motivation Michelle needed to succeed. She was no longer dieting alone, as she had a group of people just like her to push her forwards. Though she had a few slips along the way, the flexibility of the Programme allowed her to start again the next day, and reset and refocus on her goals.
Join our email community
Learn more about The Fast 800 approach to healthy living by receiving our free content, health tips and recipes as well as exclusive offers, delivered straight to your inbox.
Where is Michelle today?
When Michelle started the Programme, she weighed 14st. After persevering, she is now proudly just a couple of pounds shy of her 11st 5lbs goal. She is thrilled with what she has achieved already, having found a sustainable way of eating that means she won't regain the weight in the long term, as she had historically. 
Numbers aside, Michelle has also rediscovered her love of exercise. Before becoming a police officer, Michelle was in the Army and always enjoyed exercise until her weight made it more difficult and less enjoyable. As the pounds shed away, she started running again and the lighter she became, the easier the running became..
Though working erratic shift times, often on a night shift pattern, she has managed to find an approach that works with her lifestyle, rather than against it. She is now following a 4:3 approach, fasting for three days and finding it a manageable way to continue with the weight loss around her difficult shift working times.

The confidence Michelle has found through following the Programme is an unexpected bonus. She feels more confident, happier and lighter emotionally. Having once hated buying clothes, she can now find enjoyment in shopping for herself, and at 48 she is feeling more energised than ever!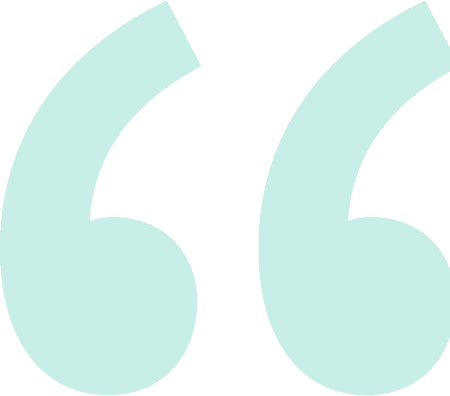 "Michelle is a shift worker and they often have a really tough time; because of the constant changes to their sleeping patterns they find it very difficult to maintain a healthy diet. With Michelle, I'm delighted to hear that time restricted eating has fitted in nicely to her lifestyle and it's helped in her inner search for better health and weight loss."
– Dr Michael Mosley
Top three questions for Michelle:
How did you manage to fit the Programme around your work life?
"I work shifts so I must admit, I found fasting when I was doing a night shift a little challenging. I found I was starting work at 9.30pm, getting home in the middle of the night, going to sleep, and then I wouldn't be eating until 1pm. I think it helped with the weight loss though. I'm now currently sticking to 4:3 where I fast for three days, which I'm finding manageable."
How has your renewed love of exercise helped in your weight loss journey?
"I found running helps me balance out my approach. Recently, we planned a BBQ for the evening, so I decided to get up early, walk the dog and then go for a 5km run because I knew I would be able to enjoy the BBQ more later knowing I had done my exercise for the day!"
Do you have any favourite recipes from the Programme?
"One of my favourite recipes is the low carb lasagne, and I really like the chicken wrapped in prosciutto. Also, I love the berry pancakes for breakfast and so does my husband. He has been eating the same food as me and he seems to really enjoy all of the meals too, so no doubt he's also becoming healthier."