A quick guide to eating for immunity
Your immune system is constantly working; it manages your defense systems 24/7 so it makes sense that we should be doing all we can to keep it running well.
Of course there are many external precautions we can take but it's equally important to fuel ourselves internally in order to support optimal immune function. Eating a variety of different foods, including adequate protein, healthy fats, fruits and veg is always important, but there are certain additions that are easily made and will give your immune system a little boost when it may be struggling.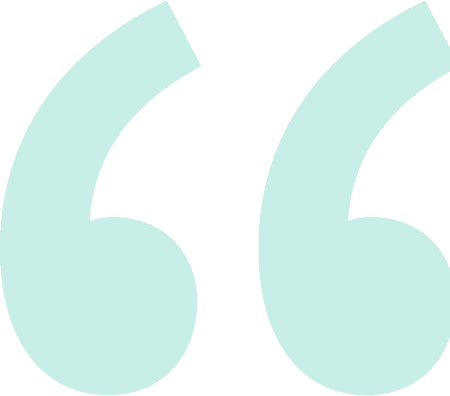 The first thought when it comes to immunity is vitamin C which is absolutely crucial. But other nutrients are important too – vitamins A, D and E as well as iron and zinc all play a critical role in immune function. 
If you're already following The Fast 800, or a low carb Mediterranean diet lifestyle, you should automatically have these nutrients in rich supply daily. Studies have proven the Mediterranean diet health benefits extend far beyond weight management and cardiovascular disease reduction. Containing a wide variety of fruits and vegetables, pulses, legumes, fish, full fat dairy and herbs and spices, a Med-style diet is rich in fibre and high quality nutrients. This makes it one of the healthiest ways to improve your immunity and indeed your overall health. Find out more about the low carb Mediterranean-style diet here.
At a time when we are all working hard to avoid and minimise the spread of Coronavirus, you may consider boosting your nutrient intake, especially on fasting days. There are plenty of low calorie ingredients (particularly non-starchy vegetables, herbs and spices) that are rich sources of quality nutrients. Adding a few each day may help to boost your immunity and increase the flavour of the meals you are preparing. Make sure that citrus, dark green leafy veg, nuts, seeds, berries, red peppers (capsicum) and spices are on your shopping list today! 
1. Citrus
Citrus fruits grow on flowering trees and shrubs and are easily identified by their leathery rind, bright colours and juicy segments. Most common are lemons, limes, oranges and grapefruit as well as many more variations. They are favoured for their large amounts of vitamin C – an antioxidant that supports both our first line of defense and our longer-term immune response (when we're fighting something for a few days).  
 
One of the simplest ways to boost your vitamin C levels is to squeeze fresh lemon or lime juice over your meals (especially salads), like in the Healthy Chicken Burrito Bowl, or the Grilled Spicy Salmon with Avocado Salsa. 
2. 

Dark green leafy vegetables

 
Low calorie and nutrient dense, dark leafy greens contain high amounts of vitamin C, A, iron and zinc – all massive contributors to the immune defense line. Think broccoli, brussel sprouts, kale, cabbage, spinach, bok choy (or pak choy) – most of the cruciferous vegetable family. It's quite easy to add extra greens to your plate. You could:  
Add 

a handful of spinach i

n your smoothie

;

 

R

oast or steam

 and serve with your 

favourite

 protein

;

 

or 

 

Add 

an extra handful or two 

to

 a salad. 

 
 Try the Salmon Broccoli Pesto Poke Bowl or the Beef Stir-fry to get your ideas flowing! 
3. 

Nuts and seeds

 
The combination of nuts and seeds packs a powerful protein punch, which helps to provide extra nutrients when your body needs it most (like when it's fighting illness).  
Nuts and seeds both contain good levels of zinc, which is integral to immune system functioning and clearance of pathogens (bugs). The high fibre content of nuts means that you are also boosting your fibre intake, which in turn will be converted to vital substances that maintain and improve your immunity. 
 Add a handful of mixed nuts and seeds to your morning yoghurt, your smoothie or your salad. Or try the Choc Berry Bites for a tasty desert to a light meal. 
4. 

Berries

 
We consider berries a super food and for very good reason. High in immune-boosting antioxidants (including vitamin C), berries are also high in fibre and low in sugar. They are very popular in a low–ish carbohydrate Mediterranean Diet and they feature regularly in our recipes at The Fast 800 not least because they are bright and delicious!  
Being lower in sugar and higher in antioxidants than most other fruits means they do a lot to help support immunity and reduce inflammation. Add them to your breakfast, or into salads for a little sweet kick. Try the Blueberry and Almond Yogurt and the Chia Breakfast Bircher (which you could prepare tonight for tomorrow's breakfast). 
5. 

Green, r

ed

 and yellow

 peppers/c

apsicum

 
Bright, juicy, crunchy and delicious, red peppers (capsicum) are popular in The Fast 800 recipes and are also a wonderful source of vitamin C, as well as vitamin A.  
Pro tip: if you've only used half your red pepper, dice up the remainder and store in the freezer, ready for your next stir-fry! 
Meantime, try the Mediterranean Omelette and the Mediterranean Low-Carb Mozzarella Stuffed Peppers. 
6. 

Anti-inflammatory spices

 
Herbs and spices not only add a low-calorie flavour punch to any meal, they can have a powerful impact on the immune system too. Garlic, ginger and turmeric are popular and anti-inflammatory. One teaspoon of turmeric goes a long way and can be used to spice up your proteins, flavour your curries, spruce up your soups and take your smoothies to a whole new level – add a little crack of black pepper to improve its bio-availability.  
 While aiming to improve immunity, double the amount of garlic or ginger in a recipe or make some kimchi to serve on the side of your savoury meals.  We'd love to hear what you think of the Turmeric Chicken Salad and the Turmeric and Banana Smoothie (you can always connect via Facebook, Instagram or info@thefast800). And while you're at it, send us a photo of your Mild Kimchi-Style Sauerkraut!